Join me in restoring Wurth House. Help preserve the history, character and culture of Roosevelt Row.
Why is saving the Wurth House important?
The Wurth House was slated for demolition in the wake of a massive land deal on the north side of Roosevelt Street in Downtown Phoenix. Of the houses on that side of Roosevelt, this may be the only surviving piece of history. Stepping up to save this beautiful home with beautiful bones was the right thing to do and I need your help to ensure its survival.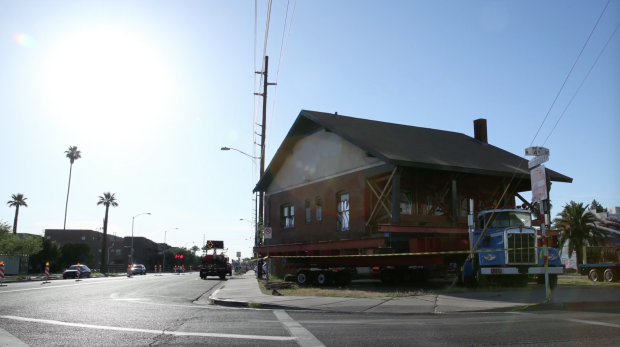 Only two continuous blocks remain of Roosevelt Row, which sits inside the historic Evans Churchill neighborhood. The area was re-zoned for high-rise buildings in the 1970s and since then many buildings have been torn down. Artists began to occupy empty buildings and brought new life and new audiences to the area. As the arts district began to flourish, new businesses opened up, and now the success has attracted residential developers.
Today, it is important to preserve what's left of Roosevelt Row and the overall arts district experience in the face of dramatic change surrounding it.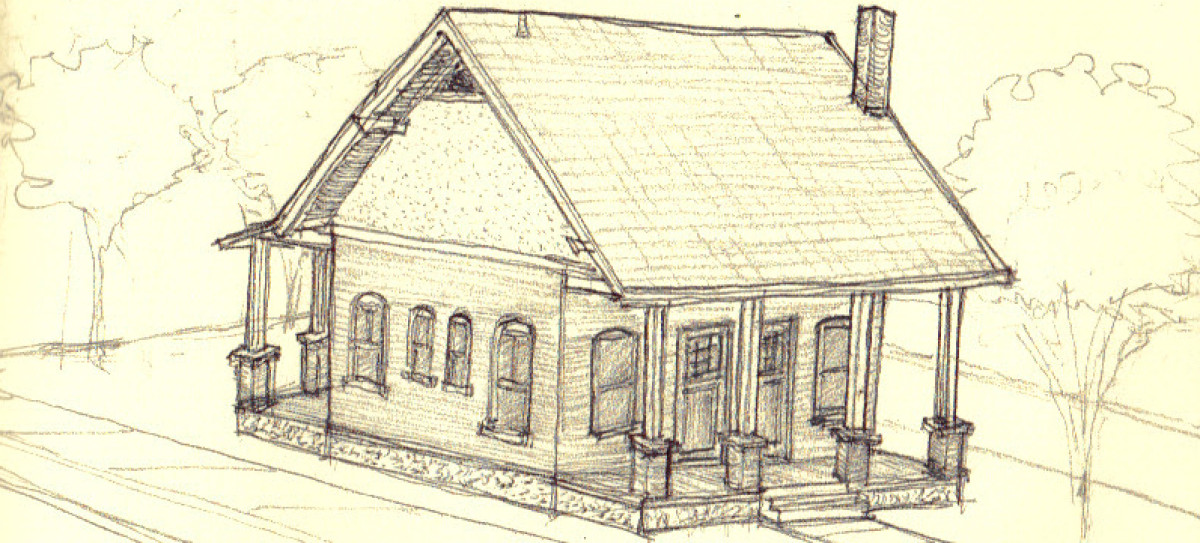 The Wurth House is safe at the moment at its new location on a previously empty lot next door to Modified Arts, but it's going to take a lot of work to restore and prepare the house for its next life. The future use of the building is still to be determined, but at least another piece of downtown's Roosevelt Row history has been saved from the wrecking ball. There's a very long list of things that need to take place to get the house up to current building code, including five different sets of engineering plans (structural, mechanical, etc.), all new electrical and plumbing systems, air conditioning and basic infrastructure, and then there's replacing doors and windows, sanding down interior and exterior graffiti on the wood and brick, gas hookups, rebuilding the concrete porch, and dozens of other requirements. And then we plant some trees, please!
I jumped in to save this old house, and knew Phoenix folks would step up to help make it happen. This project has the potential to represent Phoenix's best self: committed to preservation, community engagement, and shared action.
The Wurth House will stand as a constant reminder that small things really do make a big difference.
Join me in building a better city.
– Kimber Lanning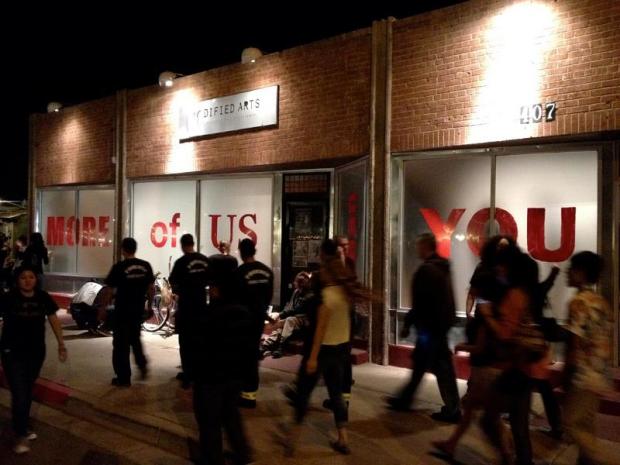 About the Roosevelt Row Neighborhood
In addition to having a high quality of life and more diversity, cities that preserve their old buildings also perform better in real estate and the retention of talent. They tend to have more arts and culture, and are better at attracting a higher wage work force, while providing more opportunity for diverse populations to participate in a prosperous economy. Roosevelt Row was just named a "Great Place in America" by the American Planning Association and was recently named the most walkable corridor in Phoenix, largely because its older building stock creates interesting, human-scale streetscapes. Home to the largest monthly art walk in the U.S., Roosevelt Row is among USA Today's Top Ten arts districts nationwide.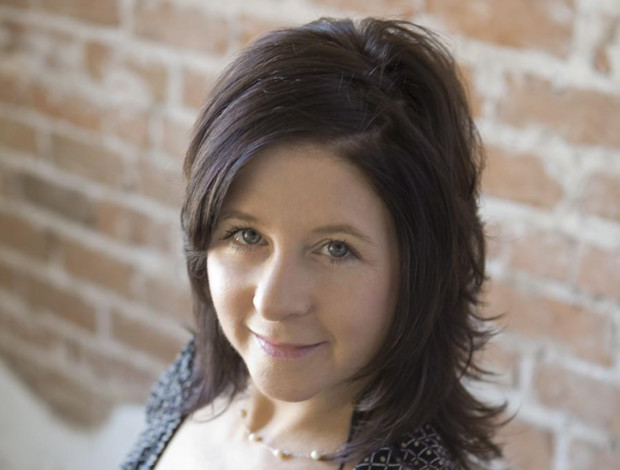 About Kimber Lanning
Kimber Lanning is Founder and Executive Director of Local First Arizona, a statewide organization implementing innovative strategies for new models of economic development that create vibrant local economies. Lanning is an entrepreneur, business leader and community development specialist who works to cultivate strong self-reliant communities and inspire a higher quality of life for people across Arizona. Lanning's passions, which are seen throughout her work, include fostering cultural diversity and inclusion, economic resilience and responsible growth for Arizona's urban areas.
Lanning has grown Local First Arizona into a widely respected organization that is leading the nation in implementing systems and policies to ensure a level playing field for entrepreneurial endeavors of all sizes. With nearly 3,000 business members and four statewide offices, Lanning leads a team of 17 who work on a diverse array of programs ranging from healthy local food access, entrepreneurial development in underserved communities, and rural community development, each of which plays a part in building sustainable and resilient local economies.
Lanning's entrepreneurial career began in 1987, when at the age of 19 she launched Stinkweeds new and used music. Over the past 28 years, Stinkweeds has firmly establishing itself as a cultural landmark on the local music scene and a mainstay of the Phoenix business community.
Kimber is a longtime champion of the local arts community. In 1999, she opened Modified Arts in downtown Phoenix. The multi-functional art space transformed a ramshackle building in a neglected neighborhood into a popular and respected art gallery, theater and concert venue. Over the past sixteen years, Modified and its neighboring galleries on Roosevelt Row have emerged at the epicenter of a nationally accredited arts district.
Lanning is consistently recognized and has received numerous awards for her diverse work and extensive leadership. In 2014, Lanning was recognized as the Citizen Leader of the Year by the International Economic Development Council, a pivotal moment in recognizing the use of Localist policies as a force for economic development. Her work in promoting adaptive reuse in Phoenix's urban core was recognized by the American Planning Association, who presented Lanning with the Distinguished Citizen Planner Award in 2013. Lanning has also been named one of the "50 Most Influential Women in Arizona" (Arizona Business Magazine, 2011), was the recipient of the Athena Award by the Greater Phoenix Chamber of Commerce in 2013, and was the 2014 Leader of the Year in Public Policy (Arizona Capitol Times).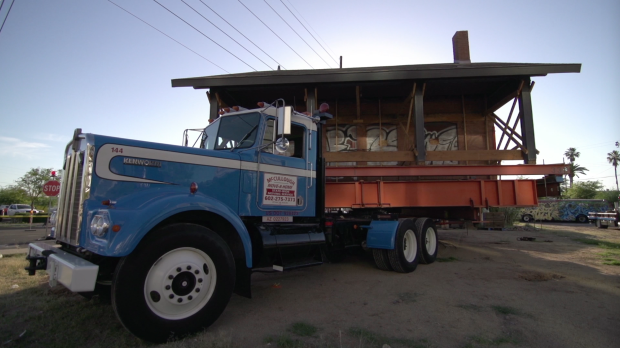 Wurth House Project Budget
Following are the project costs that have been incurred to date in order to save this building. And this is before the actual renovations have even started!
Moving the home: $40,998
New foundation and stem walls, masonry: $13,300
Environmental testing: $350
Engineering (mechanical, electrical, structural): $6,554
Engineering (grading and drainage): $2,100
Demolition of back addition: $5,900
Fence rental: $1,400
Lot clean up on both sides: $1,650
City of Phoenix permits: $985
City of Phoenix plan review: $990
Rent for neighbor's lot to the south: $7,000
Your support will provide the additional funds needed to help preserve this historic building which will become a beautiful beacon for the Roosevelt Row arts district.
Funds are needed for:
Engineering (mechanical, structural, electrical and civil)
All systems including plumbing, HVAC, electrical
Architectural fees
General contracting
Plan review permitting/city fees
Rebuilding the porch
Replace and refurbish windows and doors
Framing and drywall
Lighting and plumbing fixtures
Cabinetry/millwork/trim
Interior finish including plaster, flooring and paint
Landscaping
Hardware
Reconstruct rear wall and porch for east elevation
Subfloor structural reinforcements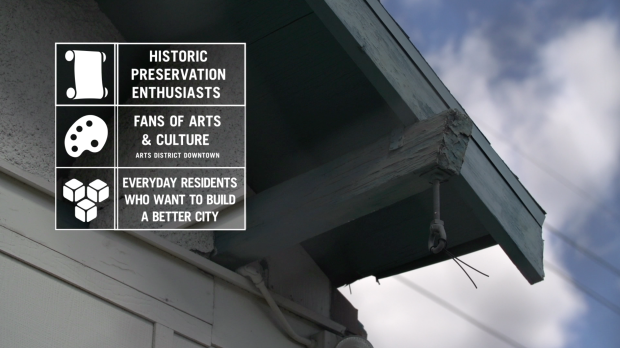 Other Ways You Can Help
Share this campaign with your friends via social media.
Attend First Friday events on Roosevelt Row and support the local arts community.
Learn about historic preservation efforts in your own community and get involved!